JOSH CORNELIUS
tattoo artist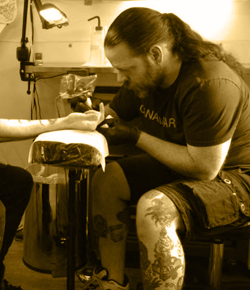 Tattoo Aftercare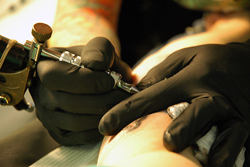 GENERAL INSTRUCTIONS

• No soaking in the bath and no swimming until scabs are gone. Showers are fine.

• Do not expose your tattoo to direct sunlight. Tanning and sunbathing are not to be considered during the healing process.

A new tattoo has no sun blocking capabilities and will sunburn in as little as 5 minutes, resulting in scarring and colour loss. Do not put sun block on your tattoo until it is fully healed.

• Do not pick your tattoo! Usually a scab will form, but do not pick or scratch it. It is normal for the tattoo to get quite itchy during the final stages of healing. Picking or scratching the tattoo will cause scarring and colour loss.